Wedding Photography Pricing
home • about us • full weddings • publications • testimonials • camera gear • contact
Sections: Wedding – Engagement – Rehearsal – Non-Wedding – Album – Fine-Art Prints
We provide you with the freedom of à la carte wedding pricing so you can create your perfect and customized wedding investment.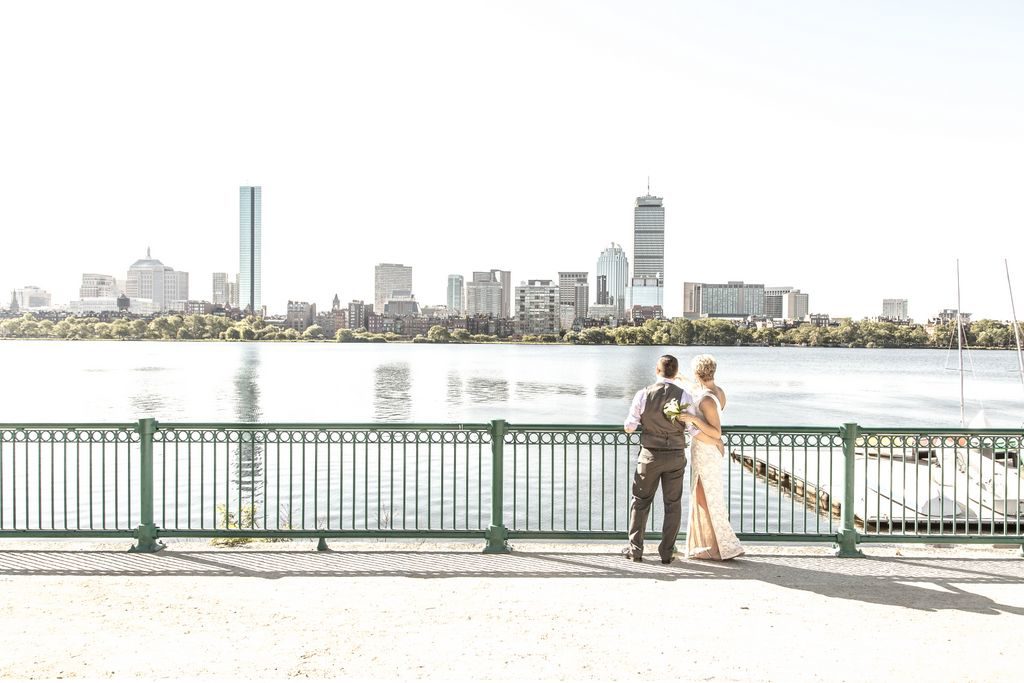 ---
Wedding Day
You're on the path to have your wedding covered by some of the most fun, versatile, and experienced photographers in the Boston area. We always cover weddings as a team of photographers led by Aaron, and usually including the person he trusts most in this world, his wife Nanore. On rare occasions or larger weddings, we can include more backup in our team.
Includes
• Aaron Spagnolo as your lead photographer
• Nanore as second shooter
• All of our best equipment on hand
• Our handy-dandy lint roller
• Online password protected gallery
• Selected images on a hard-drive
• Standard re-touching
• Hundreds of our signature photographs retouched
• In person meetings

---
Engagements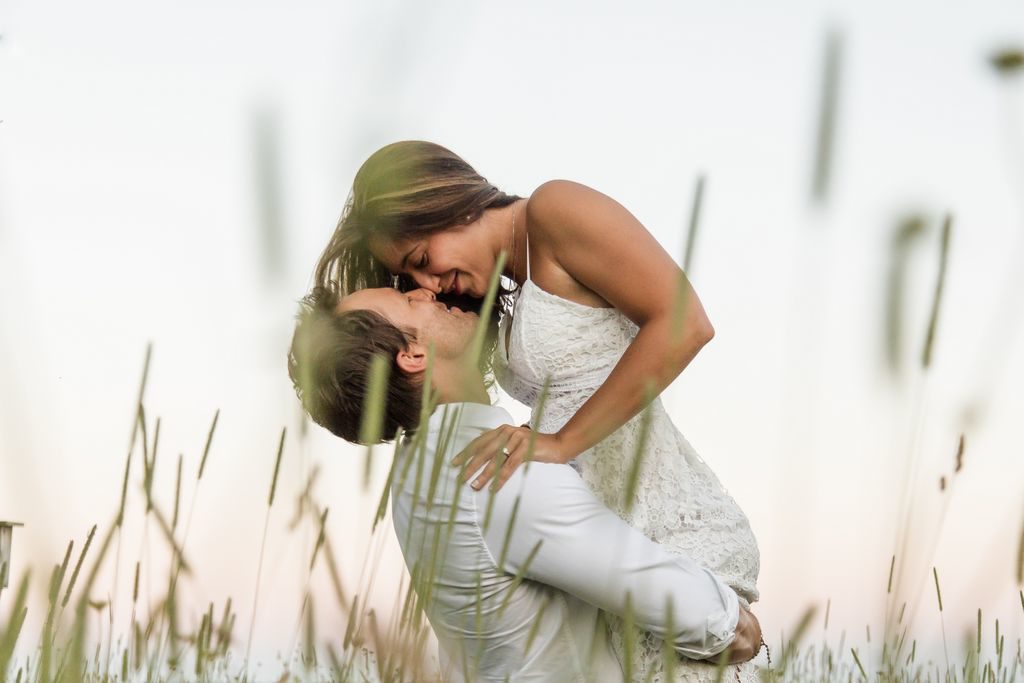 An off-wedding day session that focuses on your personalities, love, and perhaps even quirks. From a perfect date to a personal day of photojournalism, an engagement session is also a perfect opportunity for first-timers to learn about photography and most importantly what it's like to work with and get into the groove with your photographer. Always a wonderful opportunity to learn, create, and explore. Learn more about our engagement photography.
Includes
• Aaron and a great array of equipment
• A location of your choosing or one of his favorite spots
• Online password protected gallery
• Thumb-drive containing your images
• Standard retouching
• All selected high-resolution files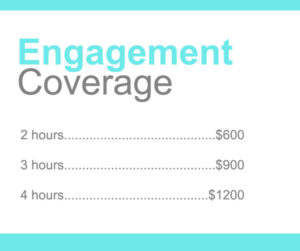 ---
Rehearsal Dinner

The moment families meet is quite an important event that surround weddings of all types. Rehearsal dinners are always fun and interesting events to cover, and they make a great opportunity for you and your guests to get a practice run with your photographer. Let Aaron cover your rehearsal dinner and he'll run wild with his signature candid coverage. You might also consider leaving time for formals or fine-art portraits!
Includes
• Aaron and a great array of equipment
• Online password protected gallery
• Thumb-drive containing your images
• Standard re-touching
• All selected high-resolution files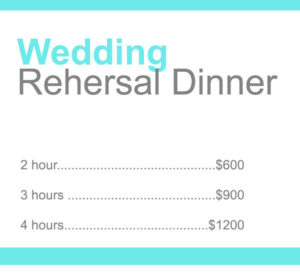 ---
Non-Wedding Photography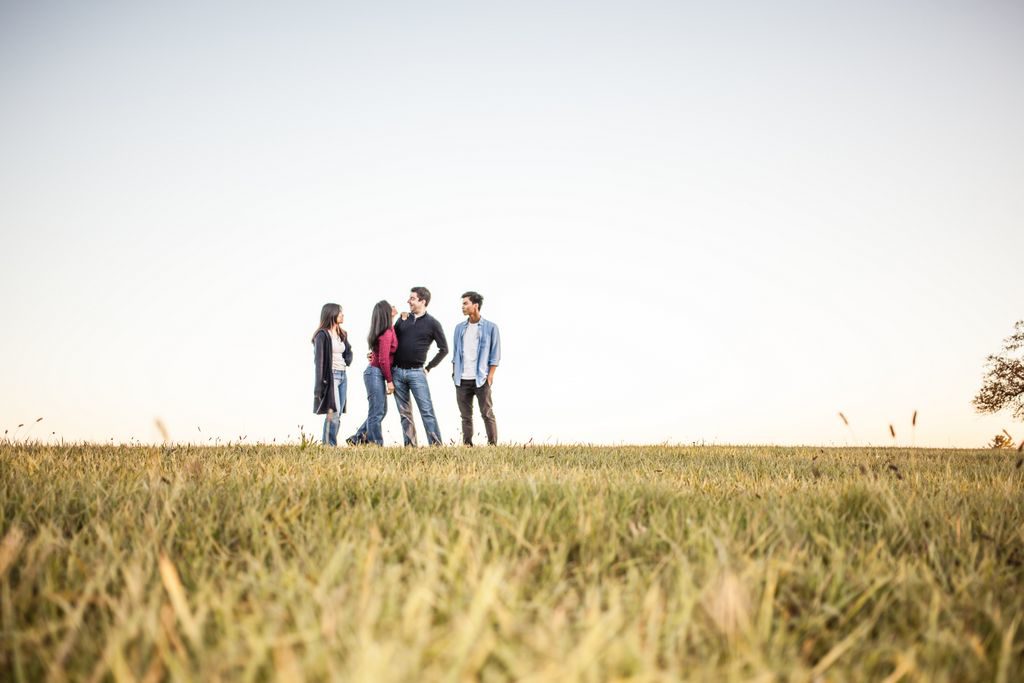 Family photos, portraits, senior portraits, or even events—anything you may be interested in! If you like Aaron's work and would love to hire him for portrait work or to cover an event, he'd love to talk to you. Aaron loves the occasional change of pace from his wedding work and will cover just about anything.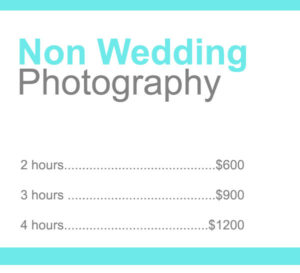 ---
Printing
Heirloom Album
Only the finest in wedding albums, our Queensbury album is considered to be nothing less than bees knees of the wedding album industry. With solid matted page architecture built to stand the test of time, and durable leather wraparound hardcover (also available in fabric or printed). We personally design your album stocked with the best photos from your wedding so you can relive your best day for a lifetime.
Queensbury themselves have used our personal studio album to feature in their video and marketing materials.
Every album includes the following.
• 15″x12″ wedding album
• 10 double sided matted pages
• Personalized design and the most memorable selected images
• Leather wrap around cover
• Storage Box
• Personalized translucent first page with names and wedding date
• A wide variety of cover and page colors and materials that you chose
• A lifetime of enjoyment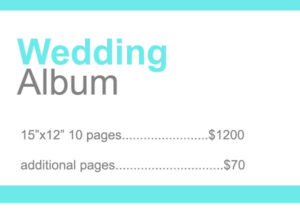 ---
Duplicate Albums
Perfect for the parents, grandparents or anyone important in your life. The same album listed above, just a duplicate of a more modest size. Ordering of the Heirloom Album is required to be eligible to order these duplicates.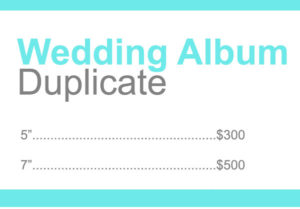 ---
Additional Fine-Art Printing
Using silver-halide is an old school method of printing, digital files are projected on to silver-halide photo-paper and developed not printed.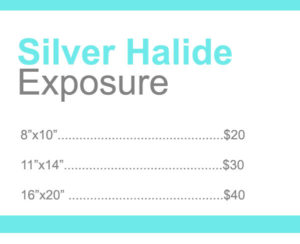 A modern wall mounted option, float-mounts are constructed to give the appearance of floating or hovering off of the wall. This is one of the main ways we print and display our own work to be displayed in studio or trade shows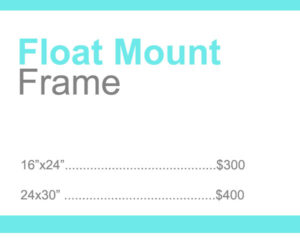 The classic method of wall mounting, our photographs are lab printed and expertly matted and framed in a wide array of materials, colors, and styles of your choosing. All include UV protective glass and all mounting hardware.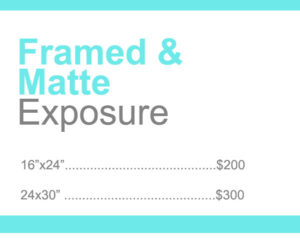 ---
NDA – Privacy
As a photographer that has worked alongside secret service and delivered photographs to law enforcement, governments and presidents, Aaron understands that not everyone, usually for security or other sensitive reasons, would like their photos or photos of a certain guest blogged or even used on our website and social media. We provide a non disclosure for your convenience and discretion should you choose to refrain from us displaying and/or discussing your event or coverage publicly.
• We wave this fee for undercover law enforcement officials.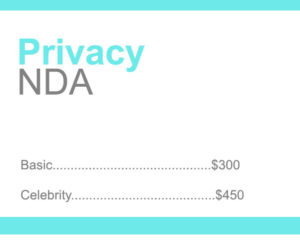 ---
Wait time
Not all destination weddings or events happen all at once, sometimes you want us at the salon in the morning but then events aren't until later on in the day. We're happy to go on standby off normal rates and hang around until required.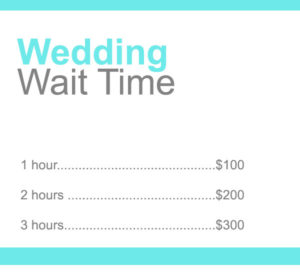 ---
Travel Time
For travel to and from destinations that are more than an hour from either of our offices.
---